History Corner
by John Lover
Over the years, the Club has been graced by the inclusion of a series of professional architects in its membership who have contributed much more to the artistic cause than simply their natural skills in sketching and perspective.

The most famous of these, Samuel Maclure, was a Charter Member at the Club's founding in 1909. The son of a Scottish Royal Engineer he originally sought to be an artist and studied art at the Spring Garden Institute in Philadelphia, in addition to classes in architecture and mechanical drawing, before setting off on a career in architecture.

He moved to Victoria in 1892, and quickly became established as a leading residential architect, his clients constituting as much as one quarter of the Club's original membership. At the same time, Maclure kept up his interest in drawi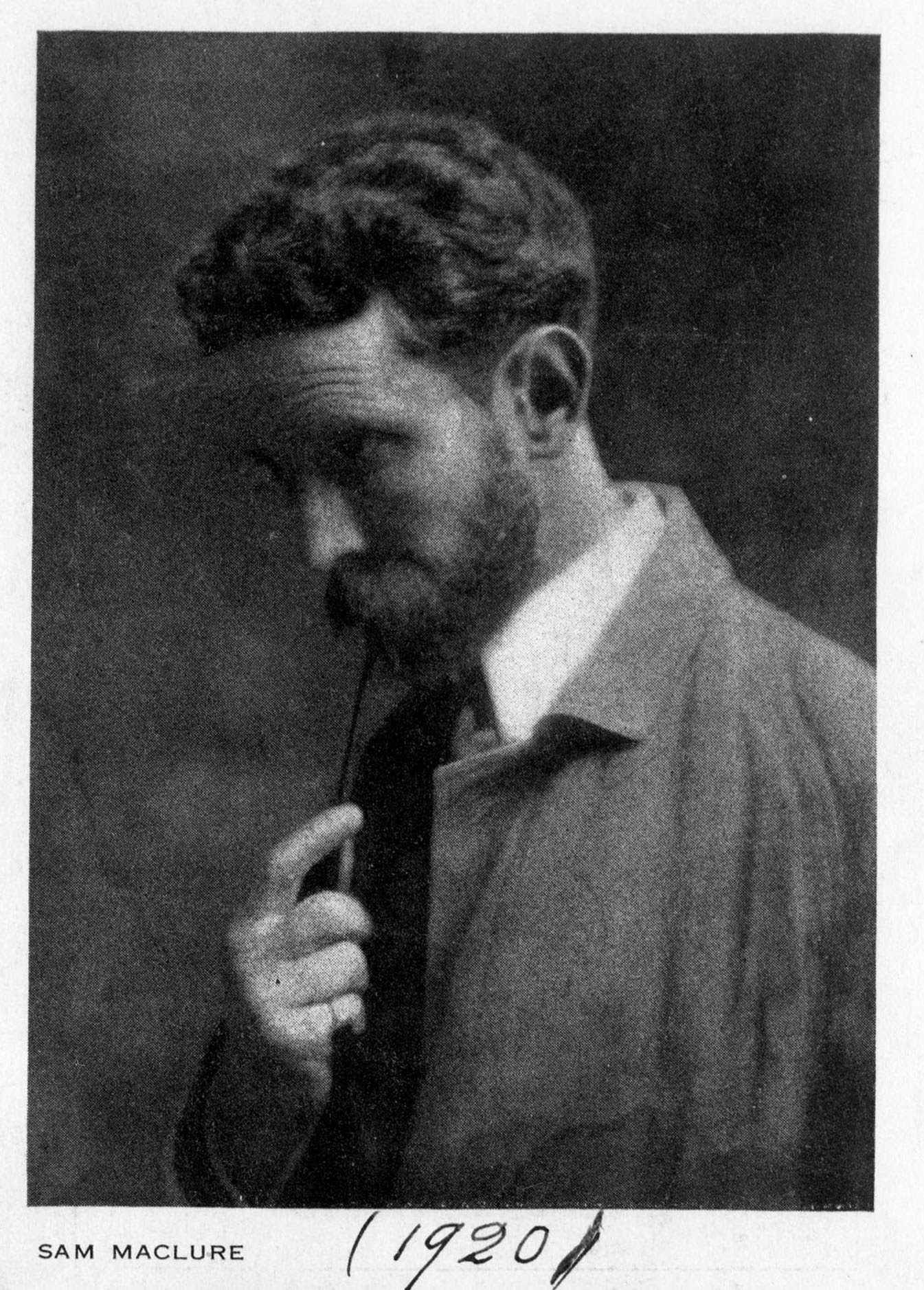 ng and painting and produced many impressive drawings and watercolours of local west coast landscapes. Cultured and of wide interests, his love of nature helped him put his observations on paper with fluency, sensitivity and simplicity. Although basically a traditionalist in artistic style, he approved and admired the new approach of Emily Carr and the Group of Seven in representing the untamed and rugged landscape of Canada. Despite a self-deprecating view of his own art work, his generous breadth of vision and objectivity, made him an invaluable critic in the eyes of fellow members, and he did much to enhance the status and reputation of the Society with his encouragement of other artists.

Maclure's example persuaded Percy Leonard James, a fellow architect, to join the Club (by this time the Island Arts and Crafts Society.) James was born in London, England,
where he qualified as an architect before emigrating to Canada and settling in Oak Bay in 1908. Apart from his association with Maclure, he teamed up with Francis Rattenbury on projects such as the CPR Steamship Terminal Building (completed in 1924). His firm was rated second only to Maclure for the prestige and quality of its residential work. As a committed artist, James' talents in sketching and watercolour were ably demonstrated in his contributions to Society annual exhibitions.

Visitors to the Society's annual exhibition in 1916 in the Union Building were treated to architect John Keith's "drawing of proposed Christ Church Cathedral," a project which would not start for ten more years. Born in Nairn, Scotland, Keith had arrived in Victoria in 1891 specifically to win the competition for the design of the Cathedral, an accomplishment earning him fellowship of the Royal Institute of British Architects.

Fast forward to the turn of the century and older members will remember us welcoming into the fold distinguished Calgary-born architect Nicholas Bawlf, who, after years of working overseas, established his practice in Victoria in 1972. His major projects had included numerous restorations, such as Market Square and the historic Barkerville settlement, together with contemporary contextual work exemplified by the Victoria Conference Centre. Bawlf demonstrated a wide range of interests, notably in heritage preservation, and was devoted to his watercolours.


Bawlf's close friend and sometime collaborator was none other than Ray Goldsworthy, also a graduate of the UBC School of Architecture and with subsequent international experience in the United Arab Emirates, Hawaii and France.

Through his own company, set up here in 1990, he practiced in partnership with Bawlf on the Conference Centre project and completed work on the Lodge at Broadmead, Beckley Farm, Tillicum and Resthaven Lodge, the CBC Building and Esquimalt Branch Library.

In addition to his service to our Club as President and Secretary, Ray has been unfailingly generous in sharing his experience and talent with fellow members. His own work, apart from its impeccable craftsmanship, is characterized by his free-flowing imagination and a puckish sense of humour.

Ray recounts that the Director of the UBC School of Architecture strongly held the view that budding architects should be "Renaissance Men." It seems that those of this profession who have passed through our ranks over the past century have striven to pass the test.